Iowa Outdoor Signs
VIEW GALLERY
Your business needs an effective, impactful way to attract new potential customers and clients to your business. High-quality window signs and graphics, eye-catching storefront signage, outdoor promotional banners, supportive ADA signs, and other assistive signage elements make it easy for customers to understand how and when they can do business with you. Iowa Sign Company is your dependable Iowa outdoor signs and graphics partner, delivering the perfect outdoor signage elements to suit your business and unique needs!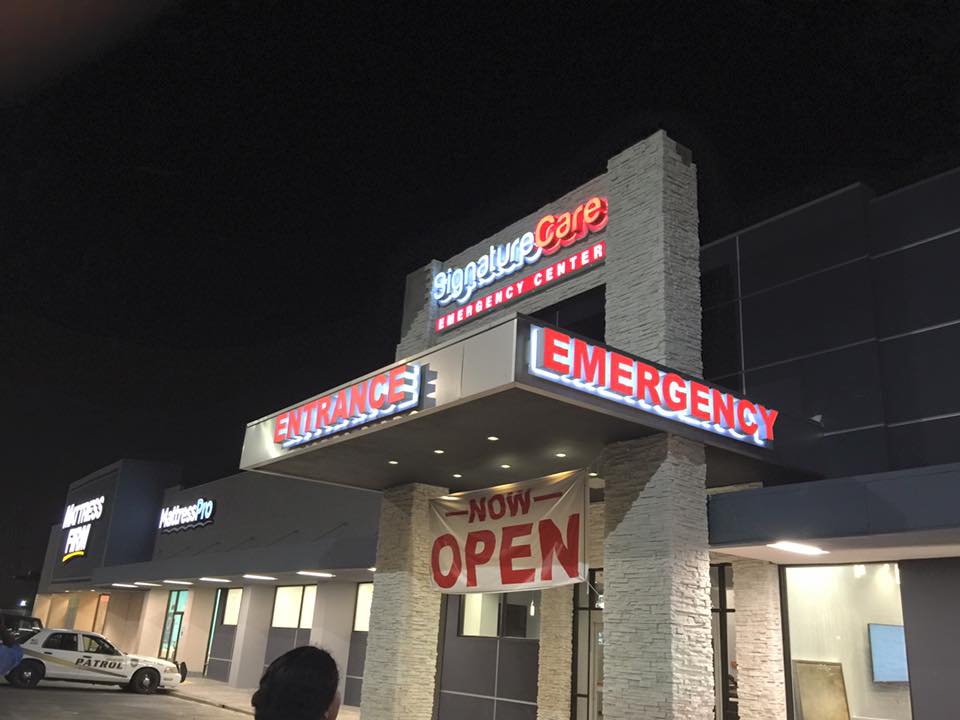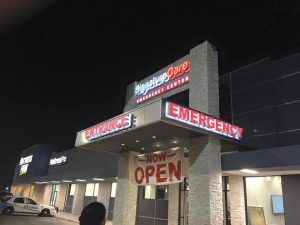 As a full-service Iowa exterior sign and graphics company, we can do all sorts of signage in any size or design. From simple signs to large signage, new business signs to signage remodels, we will handle every aspect of your job with speed, skill, and a focus on quality.
We understand how important it is to have effective signage for businesses. If signs and graphics are not properly designed, it cannot bring in your target audience to your business. The outdoor signs you use must be able to show people what you offer and how they can reach out to you. We will make sure your signage will catch the attention of the public and show them your brand. We handle outdoor sign design, production, and installation, meaning you need no other partner to complete the process.
If you are looking for effective, functional, and attractive signage elements to support your business, brand, customers, or bottom-line, we have the right solution for you.
Call Iowa Sign Company at (844) 232-9117 for a Free Consultation!
Effective Storefront & Building Signs
Branded storefront signs and graphics are an indicator of who you are as a business. The signs you choose, their design, size, placement, and method of display, as well as the information they share, all impact the overall effectiveness of your storefront in attracting new customers and clients.
Iowa Sign Company understands that the right signage for your business depends on many different factors, and we are experts at analyzing your space and making smart recommendations for effective exterior sign and graphic elements.
In order for a storefront sign to be considered effective, it has to be:
Visible

Different storefront signage elements will need to be able to be seen and comprehended from multiple distances and various angles. Your main building signage will need to be visible to both oncoming traffic as well as foot traffic, while your window graphics should stand out to those passing by, and door lettering will need to be easily identified from a walk-up level.
Our consultants are experts at understanding and identifying the appropriate size and placement of your outdoor signage elements. We assist with determining the appropriate blend for both your business type and specific location. Channel letters, monument signs, pole signs, window film, a-frame signs, banners, and so many different signage types can be used to promote your business and brand. We make sure you have the most effective types for your unique needs.
Legible
If you want your brand and marketing messages to be understood, they need to be easy to comprehend. Not only should it be of an appropriate size and placement, it should be of an appropriate font, color, and style to allow for immediate or easy understanding of your message. This includes all of your signage elements, from something as simple as your hours of operation to something as complex as your main outdoor logo sign.
As sign design experts, we utilize our experience with color theory, print layout, and proven design techniques to ensure your signs are not only legible, but attractive and cohesive with your space, other marketing elements, and brand. We identify when and how you want your signs to be seen, and can make recommendations for lighting to improve comprehension during late hours, such as incorporating cabinet signs or halo lighting. These are particularly ideal for nightclubs, bars, gas stations, restaurants, convenience stores, and other businesses open late. Our experts make sure your signs are easy to see and comprehend, effectively attracting more customers, faster.
Branded
The best storefront signage for your business is, of course, branded to you! Whether that means displaying your logo in detailed formed dimensional graphics on your storefront, or simply incorporating your brand colors or fonts into your signage elements, we bring your brand to the forefront. The earlier you introduce your branding elements, the sooner you begin to build brand recognition with your desired clientele.
Every aspect of your signage can include your branding elements, from your grand opening banner to your window graphics. This cohesion not only reinforces your brand, it gives a polished and pleasing finish to your storefront that truly makes you look like the active and successful business you are. From using splashes of your brand colors, your distinct brand messaging, your fonts, and your logos, we make sure that there is never any question about the high level of professionalism of your business.
Current

Many businesses regularly change their promotions, specials, or seasonal displays. Reviewing and updating your signage elements during these times can make sure that you are always providing the most up to date business information, and that all of your signage elements are in good repair. Digital message centers, announcement boards, even banners and window graphics can all be updated to feature your latest offers or promotions. We provide several different solutions for keeping your signage up-to-date and relevant.
From adding new elements to help promote your latest high-demand inventory to replacing damaged vinyl graphics, keeping your signs in both good condition and updated with the latest information eliminates customer concerns and puts your business and brand in the best possible light. We work as your Iowa commercial signage partner, providing the right signage elements, including replacement signs or updated signs, right when you need them, so your business stays polished, professional, and productive.
Useful
Your storefront is the best tool you have for sharing information with your target market. Whether you are promoting your brand, highlighting a product, service, or event, or want to provide customer support information, custom commercial signs and graphics are a great way to do that. Your storefront signs should highlight your brand name, and your key services should be immediately relevant, as well, so there is no question as to what you are able to provide them.
Panel signs, channel letters, and dimensional letters are all effective for sharing your brand name as storefront signs. Window graphics, outdoor banners, a-frame signs, even sidewalk graphics can be used to promote products, services, or specials. Vinyl door decals and lettering can let your customers know about accessibility details, and how they can best interact with your business. All of these signs have a place in your signage package. Our experts ensure you get the best design, style, size, layout, type, and placement to ensure your signage is supportive, promotional, and useful to your potential customers and clients.
Complete Exterior Signage Provider
As your trusted Iowa outdoor signs and graphics provider, we deliver both the eye-catching promotional signs and graphics and reinforcing brand development signage your business needs to improve customer perception of your business, build foot traffic and walk-ins, and increase brand recognition in your local market.
From impactful, high-visibility pole signs to promotional flag signs and banners, informative digital displays and message boards, eye-catching storefront signage, and more, we provide the exterior signage your business requires for supporting your company goals and effectively promoting your business, corporation, or organization.
From the smallest signs to custom-sized signage, we will deliver the perfect sign and graphic systems you need to bring your business to where you want it to be and reach your goals. Our team makes sure the signs you get from us fit your business goals and bring awareness to your brand.
Our commercial exterior sign options include:
Do you want a unique sign? No problem! Our expert sign and graphic professionals can work with any signage request you may have. We look forward to delivering the ideal signs for every aspect of your business, including outdoor signs, indoor signs, commercial vehicle wraps, vinyl signs and graphics, and any other business signage you request!
Full-Service Exterior Sign Company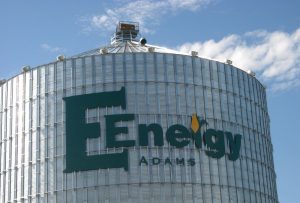 We are ready to deliver for you. Iowa Sign Company manages every aspect of your Iowa outdoor sign and graphic project from consultation and design to production and on-site installation.
With the right team of signage experts at your disposal, you can easily get the signs and graphics your business needs. We provide on-site signage consultations which allow us to identify sign placement, size, and recommend effective sign types and designs to best suit your needs and space.
From commercial sign design to high-quality, earth-friendly production and expert installation, our team understands that having a single partner who takes care of every aspect of your signage project is not only the fastest, most efficient method for getting your sign project completed, it is also the most affordable. We reduce overhead, streamline processes, and pass those savings on to you.
The next time you need assistance with any aspect of your signage, whether looking for signage for the very first time or planning to replace some promotional sign elements, we are here for you.
Free Outdoor Sign Consultation
Iowa Sign Company is your Iowa outdoor signs and graphics provider, professionally delivering the attractive and compelling outdoor signage your business needs! We create customer generating and brand supportive building id signs, promotional window graphics, banners, and a-frames, assistive door lettering, and any other impactful signage element you need.
When you need a dedicated, experienced sign company to deliver for you, look no further than the experts at Iowa Sign Company. We deliver the commercial signs you need to help your business reach your goals.
Call Iowa Sign Company at (844) 232-9117 for a Free Consultation with an Exterior Sign Specialist!